Alan qualified in 1999, he owns The Lynden Clinic and is usually your first point of contact when you call.
Alan has a diverse practice with many top sports professionals on his books. He also has a significant number of non sporting clients and is able to assist people of all ages and fitness levels.
One aspect of Alan's practice that sets him apart is that when deep tissue massage treatment is required then a deep tissue massage is what is delivered. The reverse also being true, that if a light touch is needed because of the severity of the pain, then Alan is able to use a range of much lighter techniques so as not to cause distress.
This variety of approach linked to judicious use of electrotherapy has led to a very high success rate in the treatment of muscular skeletal problems.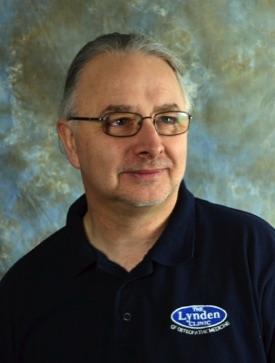 Alan Biberstein
BSc PGCE Adv Dip MT Arom MMSM